James Levy music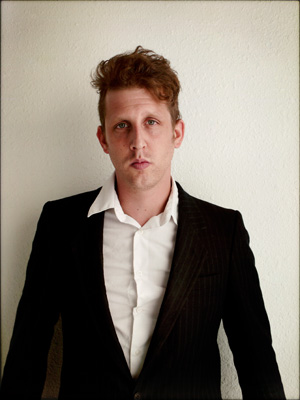 James Levy arrived in New York in 2000 with a bucketful of songs and a disarming voice.
Soon after making a name for himself at the Sidewalk Cafe, he formed a proper electric band, LEVY, adding more sparkle to his lovesick pop songs.
After releasing the much-adored Rotten Love and the louder, grander Glorious, James went solo, focusing again on quieter, more introspective songs and experimenting with a range of instruments and sounds.
The new record Blood Red Rose adds country, gospel, and chamber music to Levy's signature croon, and the new songs have been embraced across Europe and by his loyal fans back in NYC.